Oxford Immunotec Presents Data on the Use of T-SPOT.TB Test in Children over the Age of 2 to
The Korean Society of Pediatric Infectious Diseases
June 24, 2021
Posted in News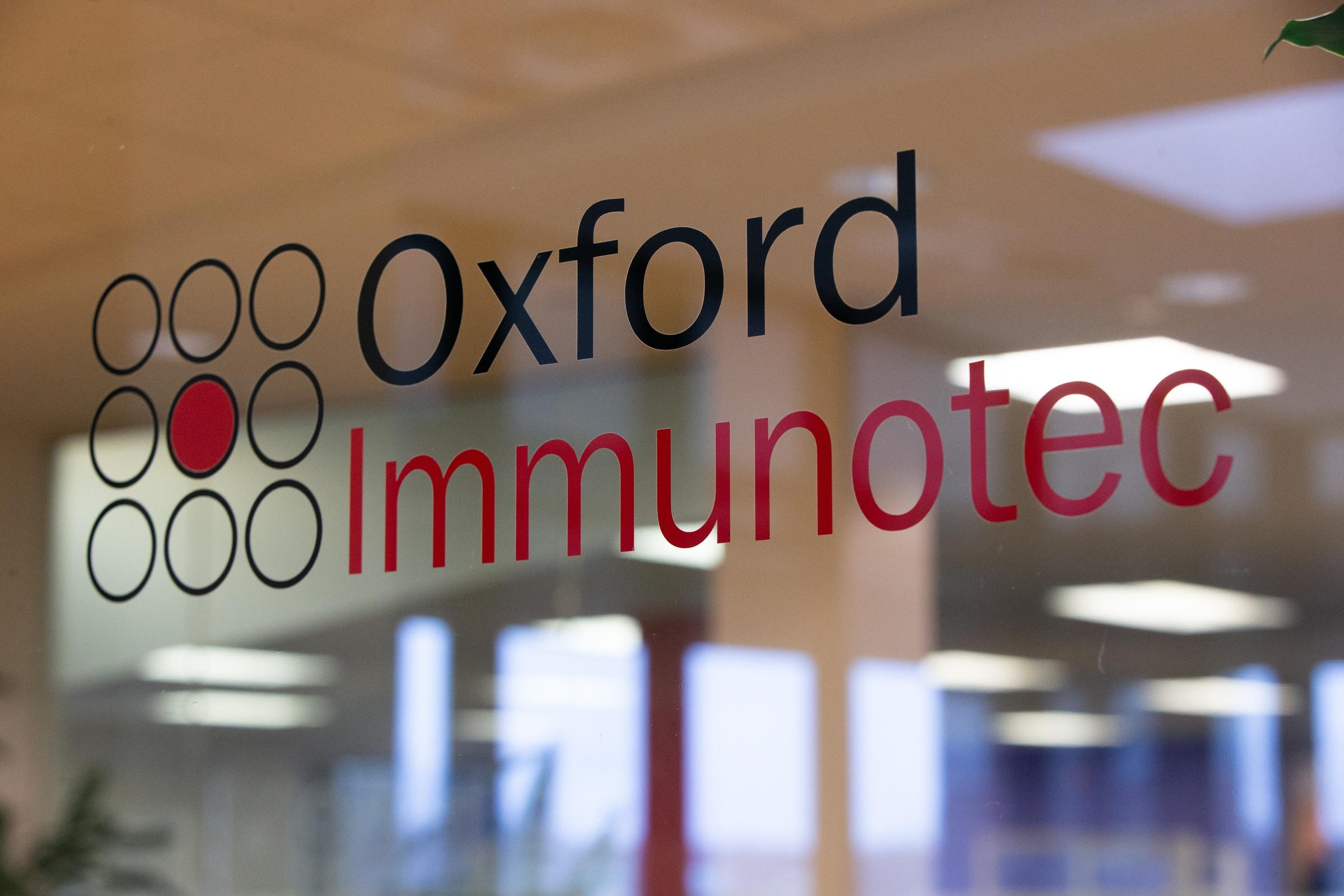 Oxford Immunotec Presents Data on the Use of T-SPOT®.TB Test in Children over the Age of 2 to The Korean Society of Pediatric Infectious Diseases
SEOUL, South Korea, 10 June 2021 – Oxford Immunotec, a global high-growth diagnostic company part of PerkinElmer, briefed a panel of doctors on the latest latent tuberculosis infection (LTBI) testing, diagnosis, and treatment data, in children between the ages of two and five years old, during an advisory board meeting hosted by the Korean Society of Paediatric Infectious Diseases. This is part of the continuous review and update of the Korean Guidelines for Tuberculosis.
The key focus of discussion at the meeting was to review current paediatrics guidelines in South Korea, where no interferon gamma release assay (IGRA) is currently recommended for diagnosis of LTBI in children below the age of five. Since new data has recently allowed Oxford Immunotec's T-SPOT®.TB test to obtain U.S. FDA clearance for paediatric use over 2 years old, this meeting addressed potential changes to TB testing guidelines.
The World Health Organisation (WHO) estimates that about 25 per cent of the world's population has LTBI, and 5 to 15 per cent of those with LTBI will progress to active tuberculosis (TB). Within the paediatric population, children less than five years of age have the highest risk of developing active TB within two years from first infection. Those below four years old have the highest mortality rate.
"It is important for us to constantly review the limitations of existing diagnostic tests for different population segments. This meeting provided us with the opportunity to understand the strong clinical performance of IGRA, as current clinical data to support the use of IGRA tests to aid the detection of latent TB infection for this age group is limited but growing," said Professor Eun Byung-wook, Eulji University, who chaired the meeting.
"The use of the T-SPOT.TB test amongst the younger paediatrics population group is increasing globally. We look forward to continue this dialogue that we started with the paediatricians in South Korea on the use of IGRA tests soon," said Chee Meng, Lim, General Manager, Rest of Asia, Oxford Immunotec.
For additional information, please visit:
About the T-SPOT.TB Test
The T-SPOT.TB test is a single-visit blood test for TB screening and is one of only two recommended alternatives to the tuberculin skin test (TST) – otherwise known as purified protein derivative (PPD) test, or the Mantoux test. The T-SPOT.TB test is available in over 50 countries including Europe, China, Japan and the US, and is recognized by the WHO as one of the 100 essential diagnostic tests. The T-SPOT.TB test uses a standardized sample, reducing the influence of factors in the blood which may affect performance, and normalizing for cell number variation. The test has been shown to have a sensitivity of 98.8% and a specificity > 99% and is able to maintain performance even in samples otherwise difficult to test, such as samples from immunosuppressed patients. The T-SPOT.TB test does not cross-react with the BCG vaccine. Automation of the T-SPOT.TB test is possible using the T-Cell Select™ reagent kit. Automation solutions are available for low, medium and high throughput settings. The T-Cell Select reagent kit also enables samples to be stored at ambient temperature for up to 54 hours after blood is collected.
About Oxford Immunotec
Oxford Immunotec is a global, high-growth diagnostics company and part of the PerkinElmer group. We bring energy and invention to a world in need of diagnostic truth. We are uniquely placed as the only company in the world offering regulated ELISPOT assays for T cell measurement, with approval around the globe. Our leading product, the T-SPOT.TB test, is used for diagnosing infection with Tuberculosis, the world's largest cause of death from infectious disease. Oxford Immunotec is an experienced manufacturer of IVD tests, operating under a fully audited Quality Management System, ensuring rigorous batch control. The company has manufactured in excess of 20 million clinical T cell tests for TB infection. The T-SPOT.TB test has been approved for sale in over 50 countries, including the United States (where it has received pre-market approval from the Food and Drug Administration), Europe (where it has obtained a CE mark), as well as Japan and China. The recently released T-SPOT®.COVID test is CE marked in Europe for clinical use to detect the T cell immune response to SARS-CoV-2 (www.tspotcovid.com). Oxford Immunotec is headquartered near Oxford, U.K. and in Marlborough, MA. Additional information can be found at www.oxfordimmunotec.com.
About PerkinElmer
PerkinElmer enables scientists, researchers and clinicians to address their most critical challenges across science and healthcare. With a mission focused on innovating for a healthier world, we deliver unique solutions to serve the diagnostics, life sciences, food and applied markets. We strategically partner with customers to enable earlier and more accurate insights supported by deep market knowledge and technical expertise. Our dedicated team of about 14,000 employees worldwide is passionate about helping customers work to create healthier families, improve the quality of life, and sustain the wellbeing and longevity of people globally. The Company reported revenue of approximately $3.8 billion in 2020, serves customers in 190 countries, and is a component of the S&P 500 index. Additional information is available through 1-877-PKI-NYSE, or at www.perkinelmer.com.
Not all products are available in all countries – contact your local representative for full information on availability.
For Media Inquiries:
Lee Sujong
Country Manager, South Korea
Oxford Immunotec
Mobile: +82.10.3572.8674
Email: slee@oxfordimmunotec.com
---
Evelyn Lee